Expert for Flat Grinding by Abrasives Belt Grinding for Metal: This target is guiding us keeping research in the field of metal grinding and polishing by coated abrasives from 1990s. In year 2005 we started designing, manufacturing and assembling wide belt grinding machines for metal. With the continuous expansion of business and the changing of shareholder structure, in year 2015 Wuxi Zhongshuo Machinery Co., Ltd was founded.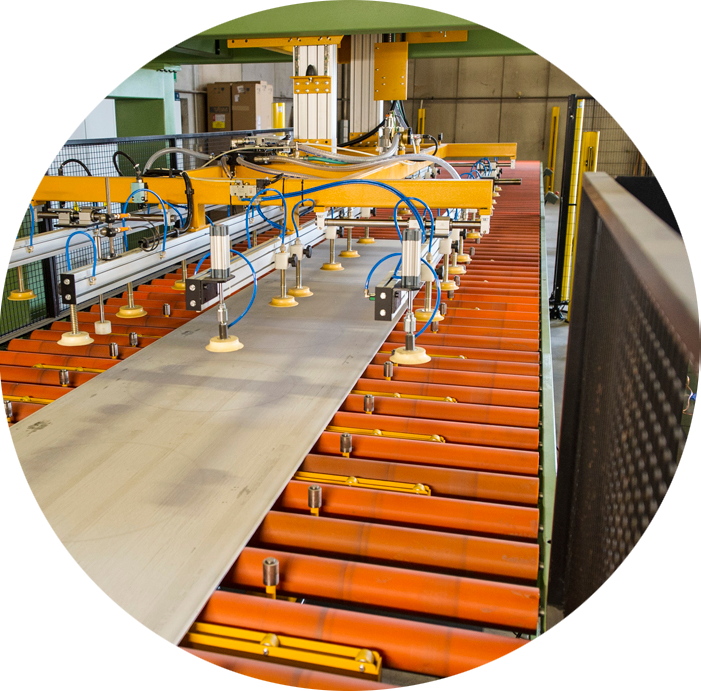 We are an owner managed mid-size company. The company is located in Wuxi City, Jiangsu Province. The registered capital is 1 million Euro. Brushing machine. The construction area exceeds 7000 m2. The total number of employees is more than 60, including 1 Research level engineer, 2 senior engineers and 5 engineers. We have a professional designing, manufacturing, assembling, installation, commissioning and sales service team. We produce wide belt grinding and polishing machine, brushing machine.mirror finishing machine, vibration finishing machine, embossing machine for metal coil and sheet, including entry and exit section of CGL (Coil to Coil Repairing Grinding Line for rolling mill) and CPL (Coil to Coil Polishing Line for Service Center), i.e. Unwinder, Rewinder, Loading Car, Pinch Roll, Flattener, Crop Shear, Coolant Filtration and Recycling system, Washing and Drying system, Mist Collector, Fire Fighting system. We also produce Loading device with Vacuum Cups Group for Sheet to Sheet Grinding Line.
Our reference list including Tisco Daming, Wuxi Puxin, Zhejiang Bohai, Western Titanium, Shinva Medical Instrument and other well known Chinese customers. We exported our products to Europe country like Italy, Turkey with CE Certification. We also provide belt calibrating grinders to Chinese maker who is supplying the material to Aviation and Nuclear Industry.
To create the value for the customer is our constant pursuit. Your satisfaction is the power of our continuous innovation.